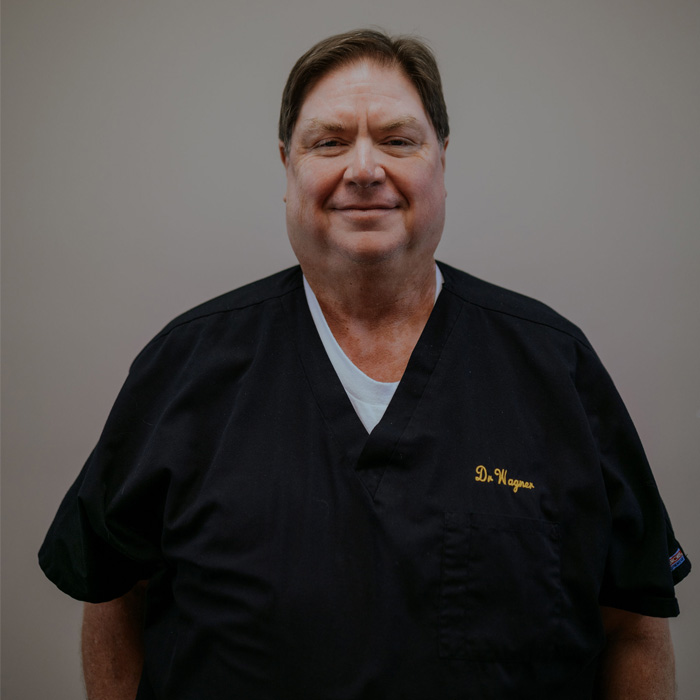 Dr Wagner was born at SLC, Utah in June of 1960. He is the 3rd child of 5 in his family.
Dr Wagners' family moved to the Kansas City area in 1974 and Dr Wagner attended and graduated in 1978 from Shawnee Mission South High School in Overland Park, Kansas.
He attended Ricks College in Rexburg, Idaho for 1 year in 1979 and in 1980 he left for a 2 year voluntary mission to the Philippines for The Church of Jesus Christ of Latter Day Saints.
Upon returning from the Philippines he attended Brigham Young University where he met his Wife Ellen Gregg and they were married in December of 1982. In 1984 Dr Wagner and his wife moved to Charleston SC where he and Ellen worked and Dr Wagner began attending the College of Charleston. They had their first Child in 1987.
In May 1988 Dr Wagner received his Bachelor of Science in Biology from The College of Charleston and in June of that year he started his Dental training at the Medical University of SC. 
Dr Wagner graduated from The Medical University in May of 1992 and began private practice in June. Dr Wagner , Ellen and their 2 children moved to Fairfax, SC where Dr Wagner purchased a practice and had satellite offices in Blackville and Beaufort, SC. In 2005 Dr Wagner and his family Moved to Heber Utah and Dr Wagner continued to work in his SC practice commuting back and forth. In 2007 Dr Wagner purchased a practice in Provo, UT and continued to work in SC on a limited basis.
In 2011 Dr Wagner sold his Fairfax office and finished his work in the satellite offices. In 2012 Dr Wagner sold his Provo office and in 2014 the Wagners returned to SC and Dr Wagner began working at Wesmark Family Dentistry in 2015.
Dr Wagner and Ellen have 5 children, 1 grandchild and have been married for 40 years.
Dr. Wagner's hobbies and interests are hunting, shooting and aviation.